Al Quds Open University participates in the third administrative meeting of the BENEFIT project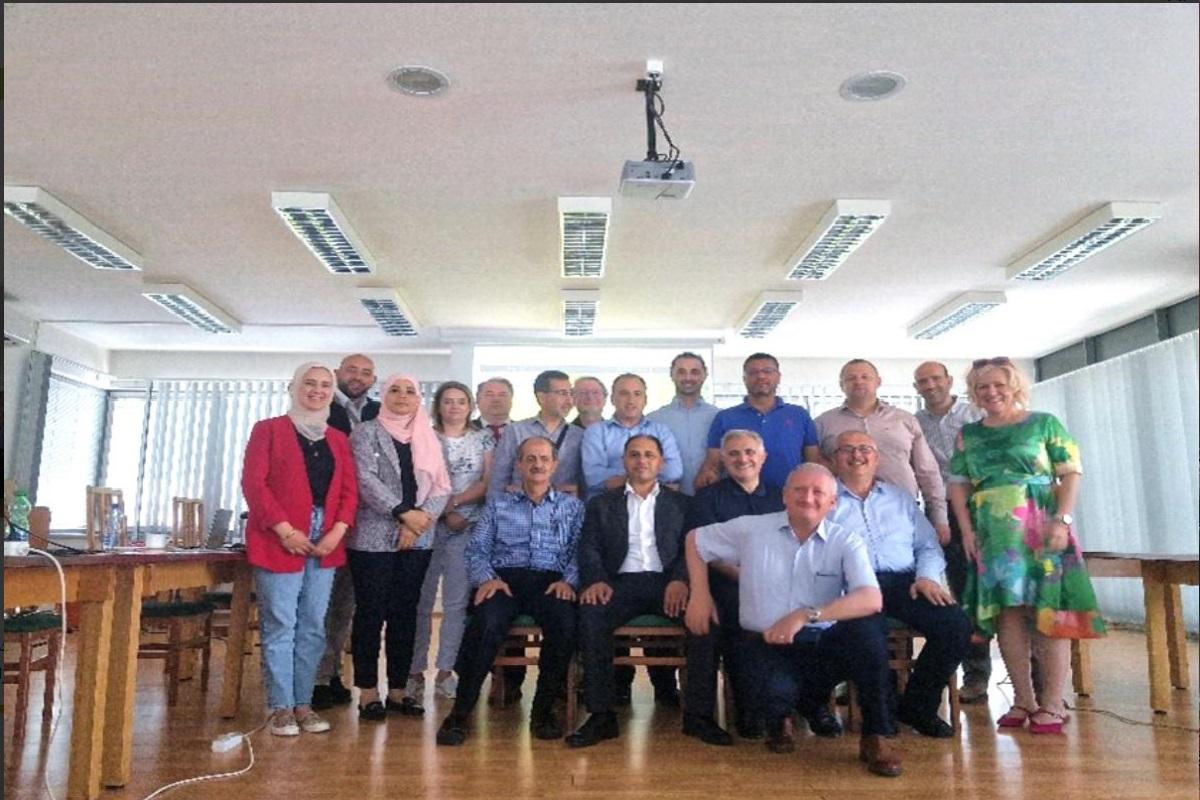 Al-Quds Open University participated in the third administrative meeting of "Boosting Innovation in Education and Research of Precision Agriculture in Palestine" project funded by the European Union through the Erasmus+ Program, and hosted by the Slovak University of Agricultural Sciences "Nitra" .
The meeting agenda included addressing the project's activities that were accomplished during the previous period, as well as the obstacles that partners encounter in implementing the project's activities and proposing various strategies to overcome them. The participating Palestinian universities also gave a detailed presentation of their achievements within the context of boosting Palestinian universities' capacities in the field of Precision Agriculture, including courses preparation.
Dr. Aziz Salama, the Project Coordinator, Dr. Khaled al-Hardan from the Faculty of Agriculture, and Ms. Randa Abdel Hai from QOU's Center for Continuing Education and Community Service represented Al Quds Open University. The meeting was also attended by representatives of Hebron University, Palestine Technical University - Kadoorie, An-Najah University, Al-Istiqlal University, University College of Applied Sciences, and four European universities: Slovak Agricultural University - Nitra, University of Patras - Greece, Rosa University - Bulgaria, and the Institute of Technology and Business - Czech Republic.
It is worth noting that the "BENEFIT" project aims to empower Palestinian universities in the field of smart farming by updating and developing relevant courses, connecting researchers in these institutions with their European counterparts, and enhancing their research capabilities by providing them with Precision Agriculture devices and equipment. The project, which will last for four years, aims to persuade farmers in Palestine to use Precision Agriculture practices to manage their farms.