A delegation from the United Holy Land Fund (UHLF) meets the President of QOU and visits its branch in Ramallah and Al-Bireh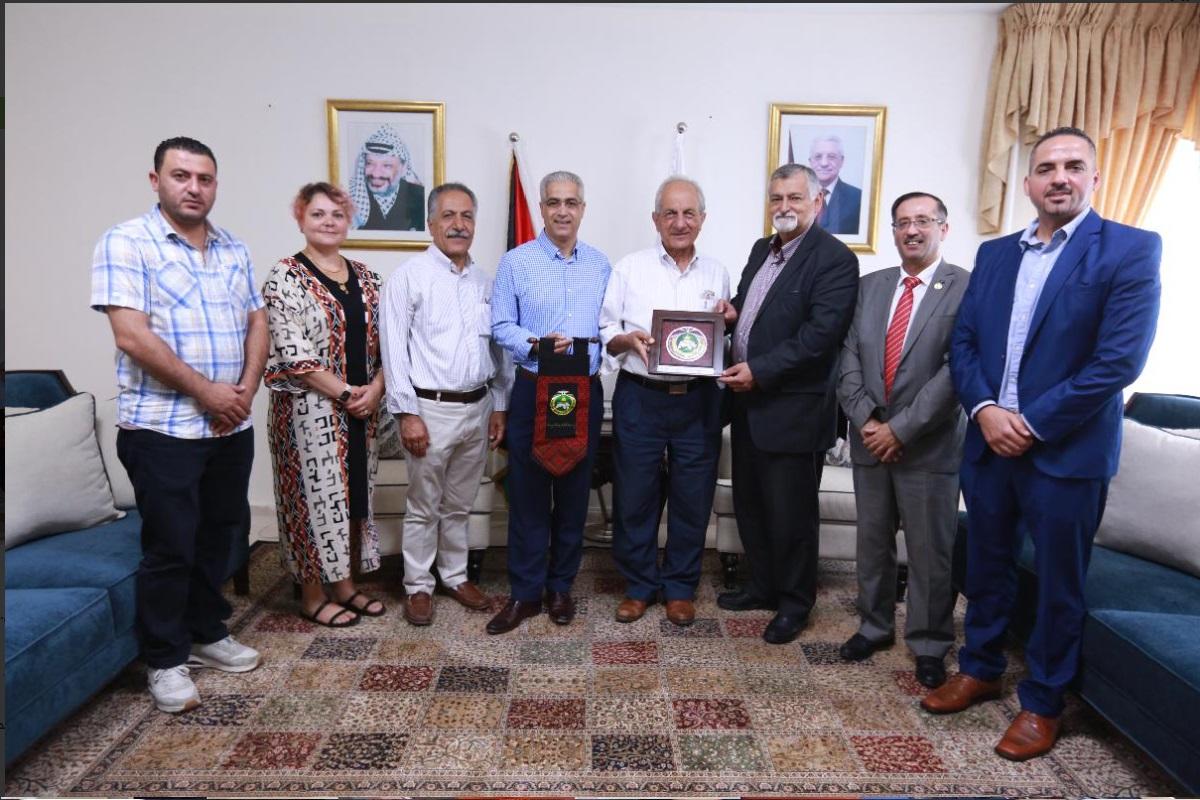 A delegation from the United Holy Land Fund (UHLF) met with Prof. Dr. Samir Najdi, the President of QOU, at his office in Ramallah, and then visited the university's branch in Ramallah and Al-Bireh and met with students.
The delegation included the President of UHLF, Dr. Quaseem Blan , and members of the organization; Dr. Bassam Amin , Mr. Jamal Blan, and Ms. Jamila Abu Irmishan from the media department of the organization.
Prof. Najdi praised UHLF work and its assistance to students and the great role it plays to enable needy and outstanding students to resume their studies, stressing the pioneering role played by the Palestinian expatriates in the diaspora in perpetuating national identity by supporting education. The visit also included the delegation's meeting with students of QOU in its branch in Ramallah and Al-Bireh.
Dr. Blan, expressed his happiness with the educational role QOU plays to serve the people of this country, expressing the organization's commitment to continue helping the largest number of students possible and stressed that UHLF, through all its members, is making great efforts to increase the number of students benefiting from its grants, in addition to its other efforts in caring for orphans."
The delegation met also with students of QOU, who benefit from the UHLF grants, in order to closely know their needs and strengthen the relationship with them, and called for volunteers to be ambassadors for UHLF in Palestine, in addition to the formation of a special club and a committee for the benefiting students
The students praised UHLF support for them and enabling them to complete their academic studies, calling on local and international institutions and organizations to support needy students by adopting the approach of UHLF which is based in Chicago.