Al-Quds Open University holds a panel discussion to present the results of the first diagnostic report of Enhancing Early Childhood Education and Care Project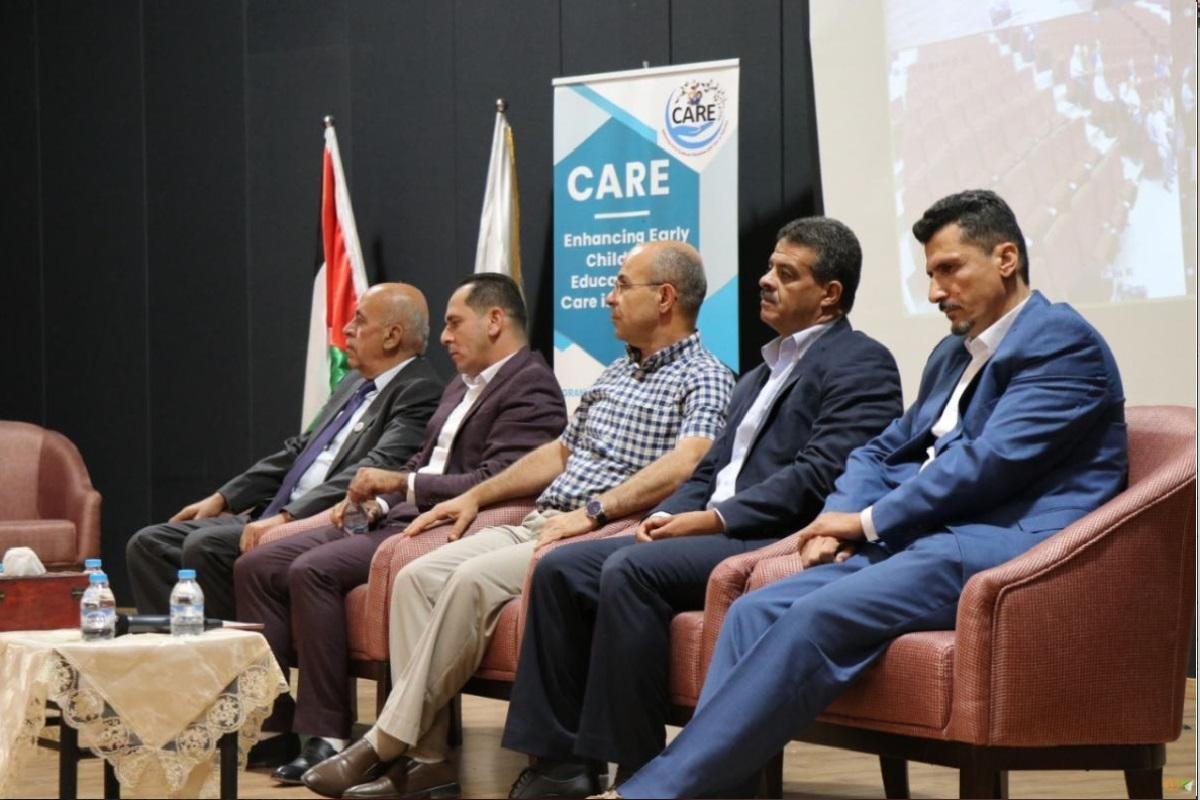 Under the auspices of Prof. Dr. Samir Al-Najdi, Al-Quds Open University, held a panel discussion to present the results of the first diagnostic report of the project Enhancing Early Childhood Education and Care in Palestine
Dr. Mahmoud Hawamdeh, Director of the Center for Continuing Education and Community Service, talked about the most important projects that are being worked on, stressing the strengthening of partnership and cooperation between local and international institutions.
Dr. Iyad Abu Baker, team leader of Al-Quds Open University made a detailed presentation on the project and addressed the project's objectives and activities and the most important expected results in the project.
Ms. Samar Abu Shamt from Al Rawdah University College presented a paper on , "The Reality of Early Childhood from the Point of View of Palestinian Government institutions". Another paper was presented by Dr. Rabie Attia from AL-Ummah University College, entitled "The Reality of early childhood from the point of view of workers in kindergartens and nurseries", while Dr. Ayed Saleh from Al-Aqsa University, talked about "The Reality of Early Childhood from the Point of View of Workers in Palestinian Universities".
The last paper dealt with a presentation and analysis of the gap between the reality of early childhood between Palestine and European countries.
The workshop concluded with a discussion about the importance of this project and its activities for the reality of childhood in Palestine.