Al-Quds Open University and the Consulate General of France in Jerusalem discuss ways of cooperation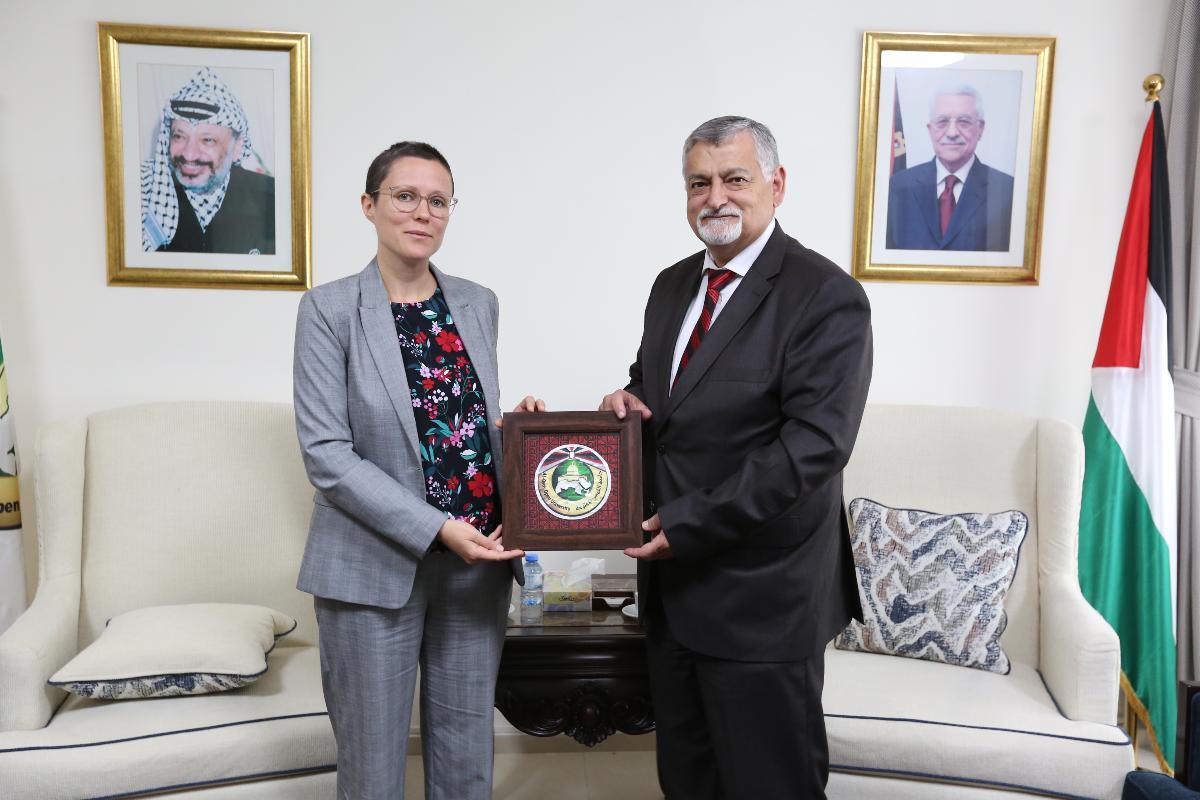 Prof. Samir Najdi, President of Al-Quds Open University, discussed with Ms. Maud Briard, the Academic and Institutional Cooperation Attaché at the Consulate General of France in Jerusalem, ways of cooperation.
Prof. Najdi emphasized to the Delegation of the French Consulate the importance that QOU places on establishing collaboration and partnership relationships with international institutions, as well as the relationships that the university hopes to expand with French higher education institutions by applying for joint research projects.
Ms. Maud Briard expressed her interest in enhancing cooperation between the French Consulate and Al-Quds Open University and in organizing joint events that serve university students and the Palestinian community.
Dr. Nael Abu Al-Halawa, Dean of the Faculty of Technology and Applied Sciences and Director of the Information and Communication Technology Center, gave a brief overview of the Center's and Faculty's work. He also talked about the joint projects between QOU and international institutions and universities and their importance to the university, the local community, and the groups it serves.
The meeting was also attended by Ms. Tatiana Lehat, Programme Officer, Higher Education and Academic Affairs at the French Consulate, and Ms. Lina Abu Hilal, Head of the International Relations Division at QOU.