The Continuing Education and Community Service Center (CEC) visits educational institutions in Antwerp - Belgium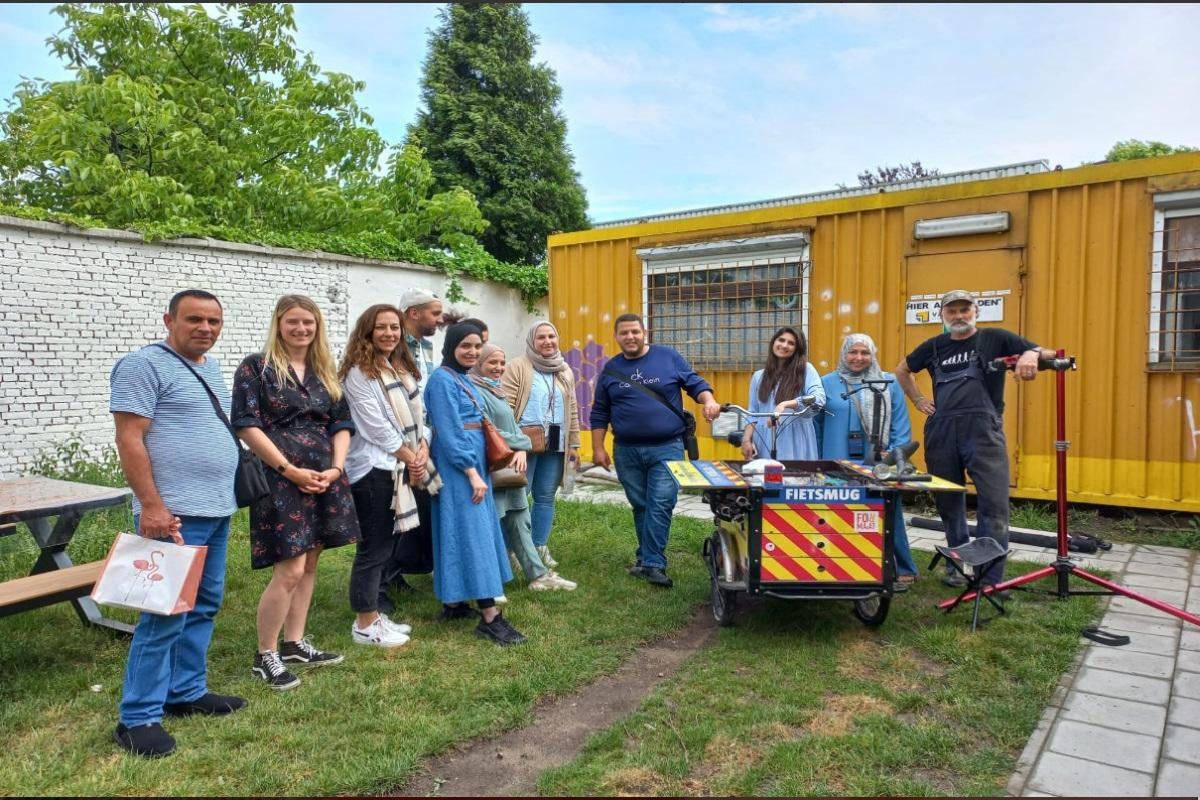 Within the Exchange on Mutual Learning Program, a delegation from Al-Quds Open University's Center for Continuing Education and Community Service, headed by Mr. Shadi Diab and Ms. Saida Abu Halawa, visited a number of educational institutions in Antwerp and drafted projects aimed at developing youth capabilities and providing professional support to them.
The visit included learning about the activities of these institutions and their working mechanisms, as well as meeting with youth and participating in some practical activities with them, and determining the extent to which they benefit from the availability of Youth institutions specialized in caring for (weak) and dropped out students. These are the institutions:
Stedelijk Onderwijs – City Education Antwerp
Encora
Kras kiel
Instroom Academy
and, the youth training project on bicycle maintenance, and the Youth Club project (Format VZW).
A meeting was also held in Brussels with the Director General of the Belgian Development Agency (Enabel), where relevant initiatives were defined and the importance of "global citizenship education (GCED)" was presented as one of the Belgian Agency's areas of interest.
Workshops were held between Palestinian and Belgian participants to familiarize them with the concept of "global citizenship education" and share experiences, as well as to discuss the most important issues related to youth (active citizenship, dropping out of school, and employment), as well as to discuss common challenges between Belgian and Palestinian youth, differences and similarities, and empowering (vulnerable) Youth through Global Citizenship Education.