Within the Creativity and Innovation project, with the support of the Palestinian Ministry of Labor and the Belgian Development Agency, QOU celebrates the conclusion of a TOT course.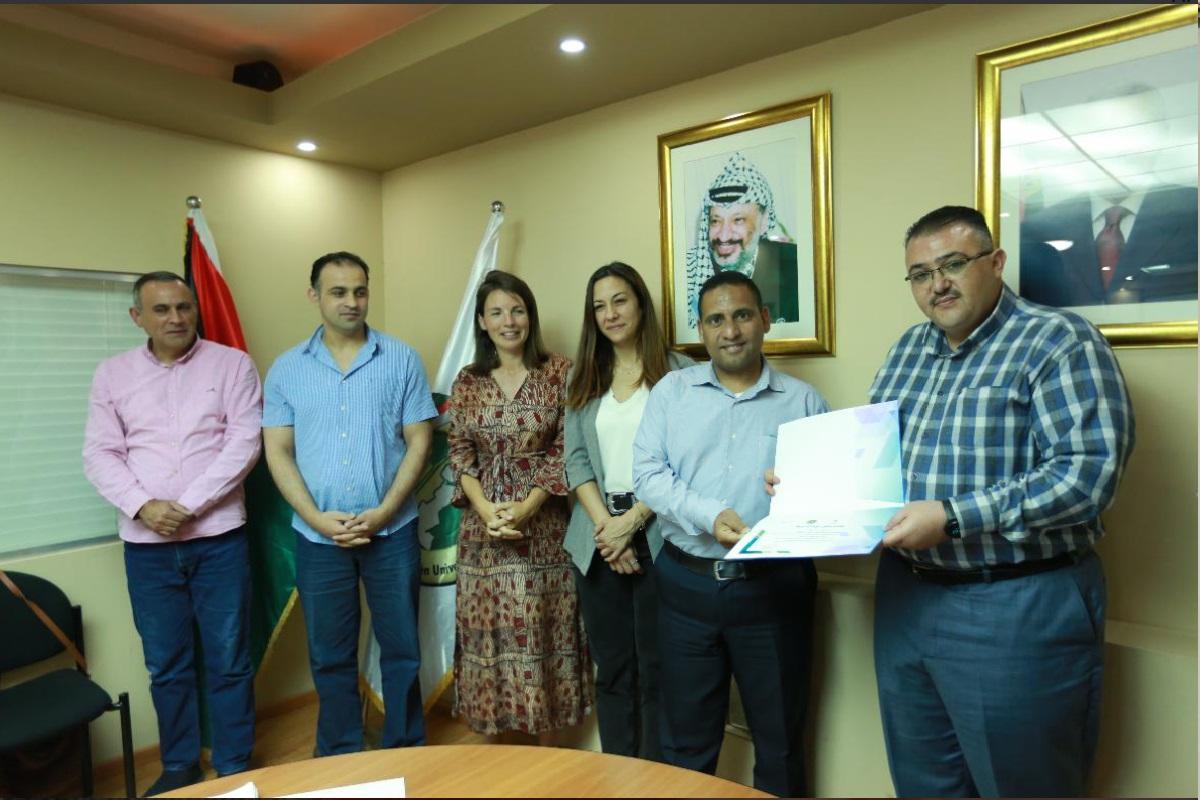 The Continuing Education and Community Service Center (CEC) at Al-Quds Open University (QOU) celebrated the conclusion of a Training of Trainers (ToT) course.
The training was held over (5) days, through the "Creativity and Innovation" project, with the support of the Belgian Development Agency, and in cooperation with the Ministry of Labor and targeted (16) Trainees from several public and private sectors.
The Director of CEC, Dr. Mahmoud Hawamdeh, highlighted the importance of this course as it prepares the trainer to establish professional training and form a professional community by identifying the principles and ideas of the certified trainer as a professional model for the work of trainers globally.
It is noteworthy that this training workshop comes within the activities of the Creativity and Innovation Center project, which QOU is working on implementing in Tubas and Jericho areas through the mobile educational center and the branches of the university in Jericho and Tubas. This training is considered part of the life skills empowerment program within the fields of empowerment and employment for Palestinian youth implemented by the Palestinian Ministry of Labor and the Belgian Development Agency, with the support of the Belgian government. It is implemented in partnership with the Chambers of Commerce and the governorates of Tubas and Jericho.
The project aims to create job opportunities for graduates and marginalized youth in the aforementioned areas. It targets (400) people from the youth category, in addition to qualifying (16) participants/trainers to train trainers, to provide them with twenty-first century skills and allow them to compete for job opportunities in national, regional and global markets, in addition to providing the necessary facilities to develop the ideas of their entrepreneurial projects.