"Al-Quds Open University " and the Global Institute for Arabic Renewal sign an MOU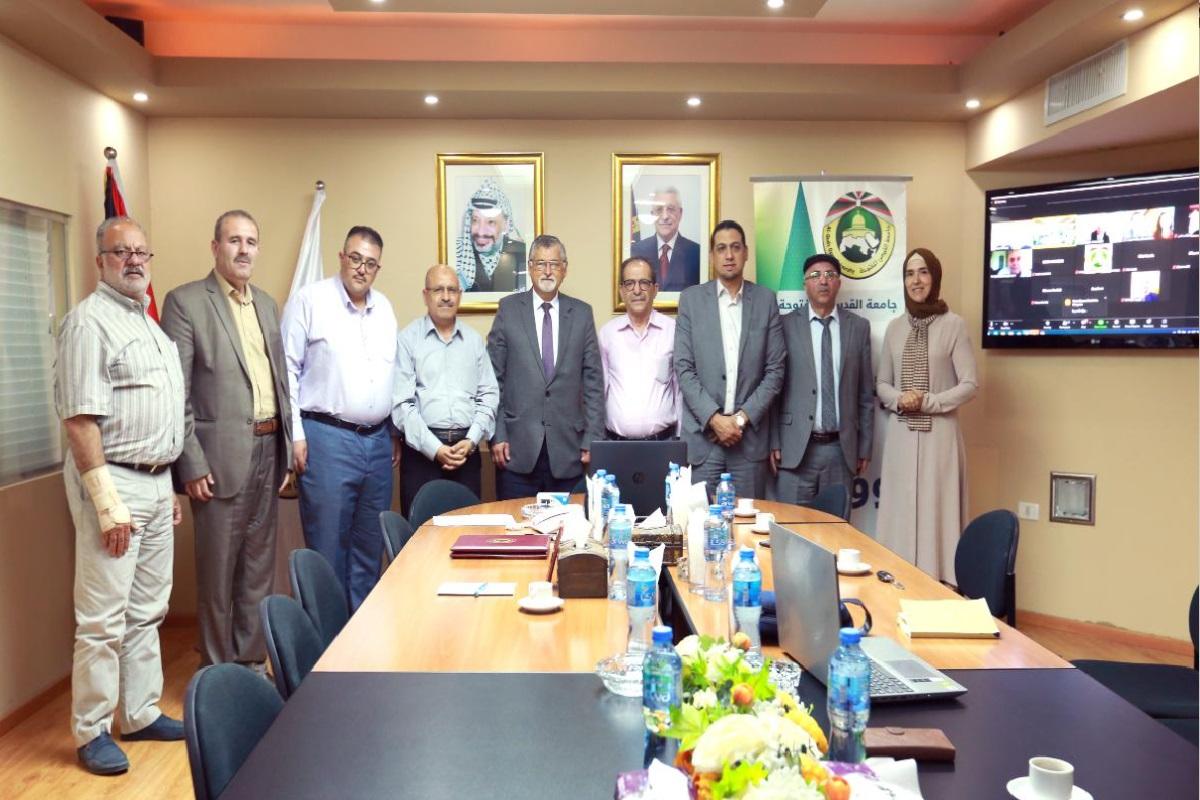 Al-Quds Open University and the Global Institute for Arabic Renewal (ARIG), signed on Wednesday 08/06/2022, a Memorandum of Understanding through the "Zoom" system. The MOU was signed by Prof. Samir Najdi, the President of QOU and by Prof. Khdeir Murshidi, the President of Global Institute for Arabic Renewal.
The MOU aims at cooperating in serving the objectives of the two parties, cooperating in preparing studies and research, holding conferences, seminars and workshops, exchanging scientific and cultural information, publications and periodicals issued by the two parties.
Prof Najdi expressed his delight for this agreement saying that this MOU brings together a group of distinguished people in this field with the aim of strengthening communication and cooperation for a noble goal.
It is worth mention that ARIG, which was founded in 2019, is an independent intellectual, scientific, and cultural organization that is neither governmental, partisan, nor political, and is not for profit. The Institute's operations rely on individual and group initiative, as well as free scientific thinking, in creating and forging ideas, renewing current Arab culture, and attracting thinkers, scientists, intellectuals, and researchers from Arab countries. The institute seeks to promote modern Arab thought that renews the values of civilization, absorbs the challenges of the present and keeps pace with global development and progress in various fields.